Print Town books
PRINT TOWN
Brattleboro's Legacy of Words
Print Town is a richly illustrated, 278-page, 26-chapter book written by local writers and artists to document the printing industry (and related endeavors) in the town of Brattleboro, VT. Along the way, it captures both the whimsical flavor of this important printing, publishing and writing center and its historical role in the nation over time.
Slide
For many years, people in the Brattleboro area talked about the need to document Brattleboro's 'print town' history in a book; The Brattleboro Words Project, buoyed by a National Endowment for the Humanities matching grant and enthusiastic local support, made it a reality.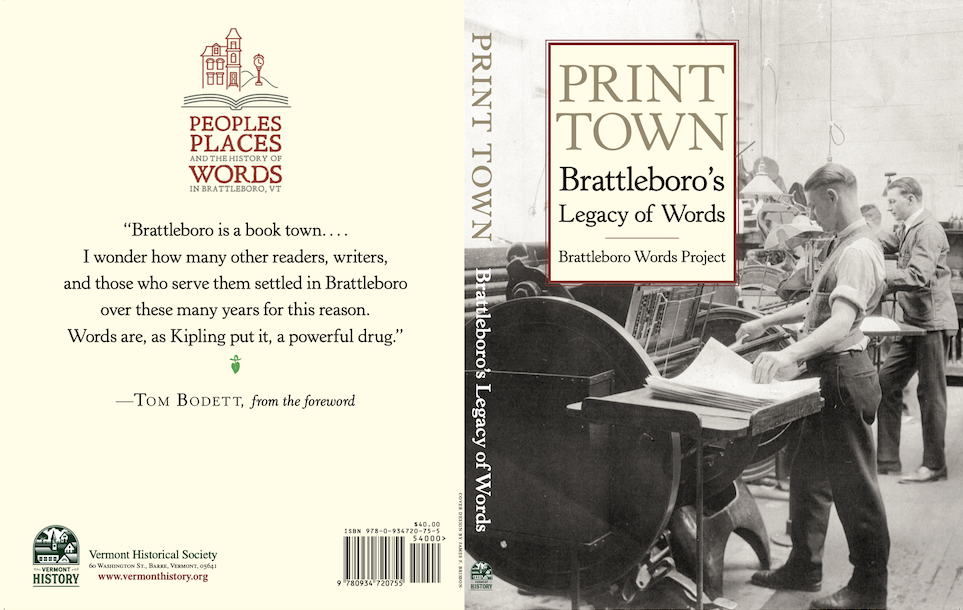 "Print Town has been a labor of love for all who participated. It was well written, well edited, and offered a sumptuous assortment of pertinent and exciting images. Print Town was a book designer's dream come true to work on," Print Town Designer Brisson said.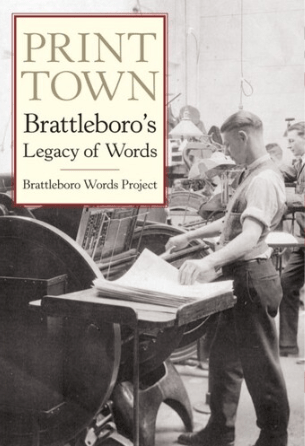 Slide
Print Town won the 2022 Indie Next Generation Award for Best Overall Design-Nonfiction and was also a finalist in the Historical Nonfiction Award category, given by the Independent Book Publishing Group, Inc.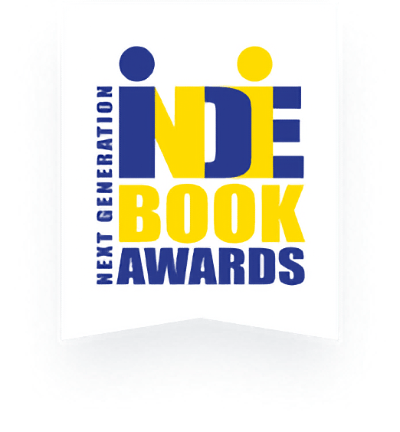 Slide
Published in December 2021 by the Vermont Historical Society, Print Town is a paperback (8.5″x11″) and costs $40.00.
Print Town is available from Everyone's Books, at 25 Elliot Street in Brattleboro, or call 802 254-8160. Copies are also available at Brooks Memorial Library and other libraries around the state.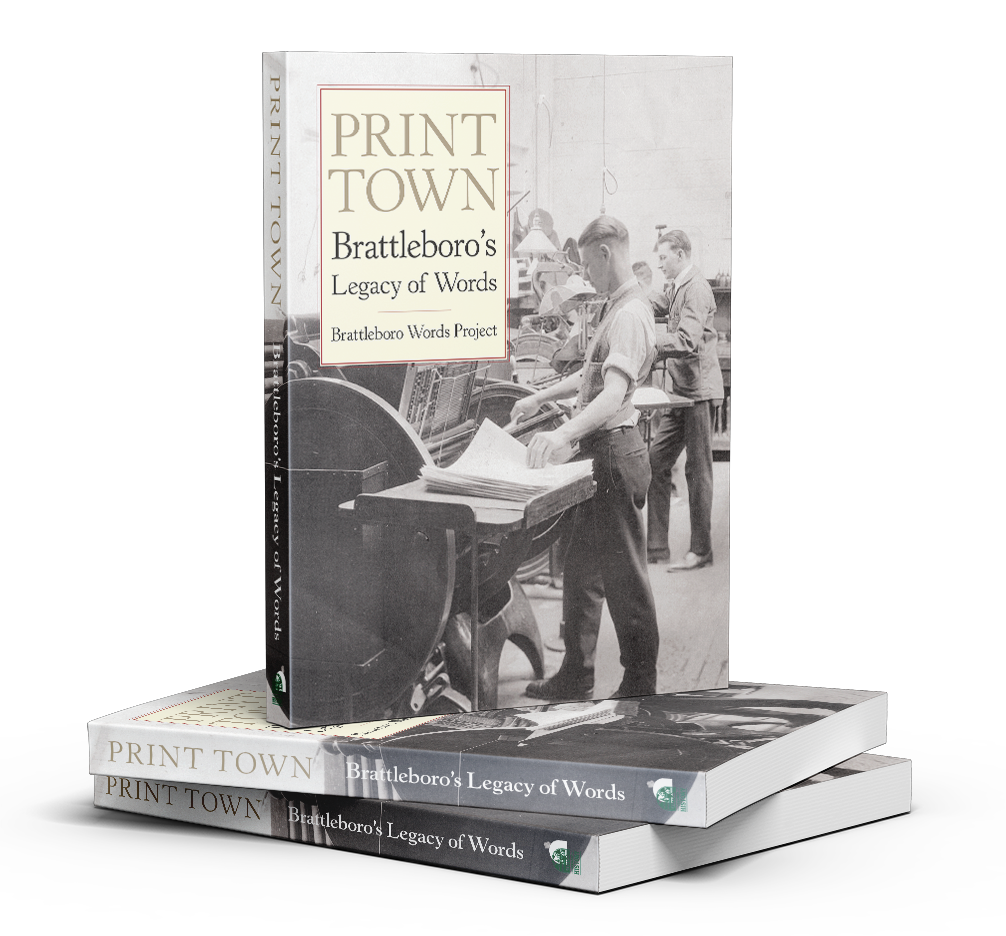 "Print Town is a great addition to the Vermont Historical Society's publication offerings as it fills a gap in telling the unique story of Brattleboro as a vital center of printing and publishing, as well as the who's-who of writers the town has attracted.  We are grateful to the Brattleboro Words Project for spearheading this wonderful contribution to the history of our state and nation." 
Stephen Perkins, Executive Director,Vermont Historical Society