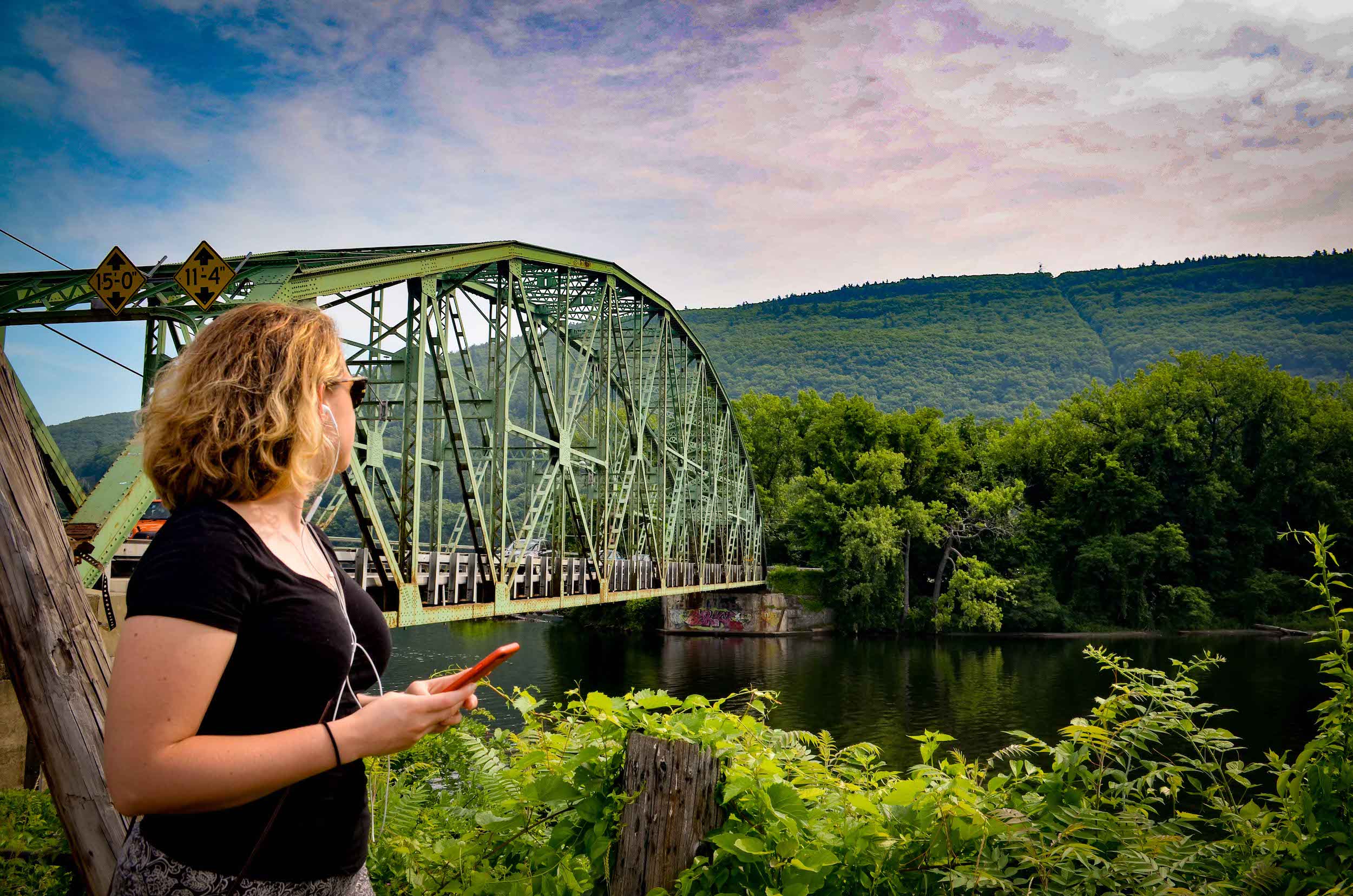 Using Words App
The Brattleboro Words Project
The Brattleboro Word Project connects community members to the Brattleboro area's unique history, the art of audio storytelling - and each other. Our main focus is producing audio pieces and maps for the Brattleboro Words Trail free GPS-triggered audio app and a podcast, which lead listeners on an audio journey of the people and places that make Brattleboro America's most storied small town.
See our other products below!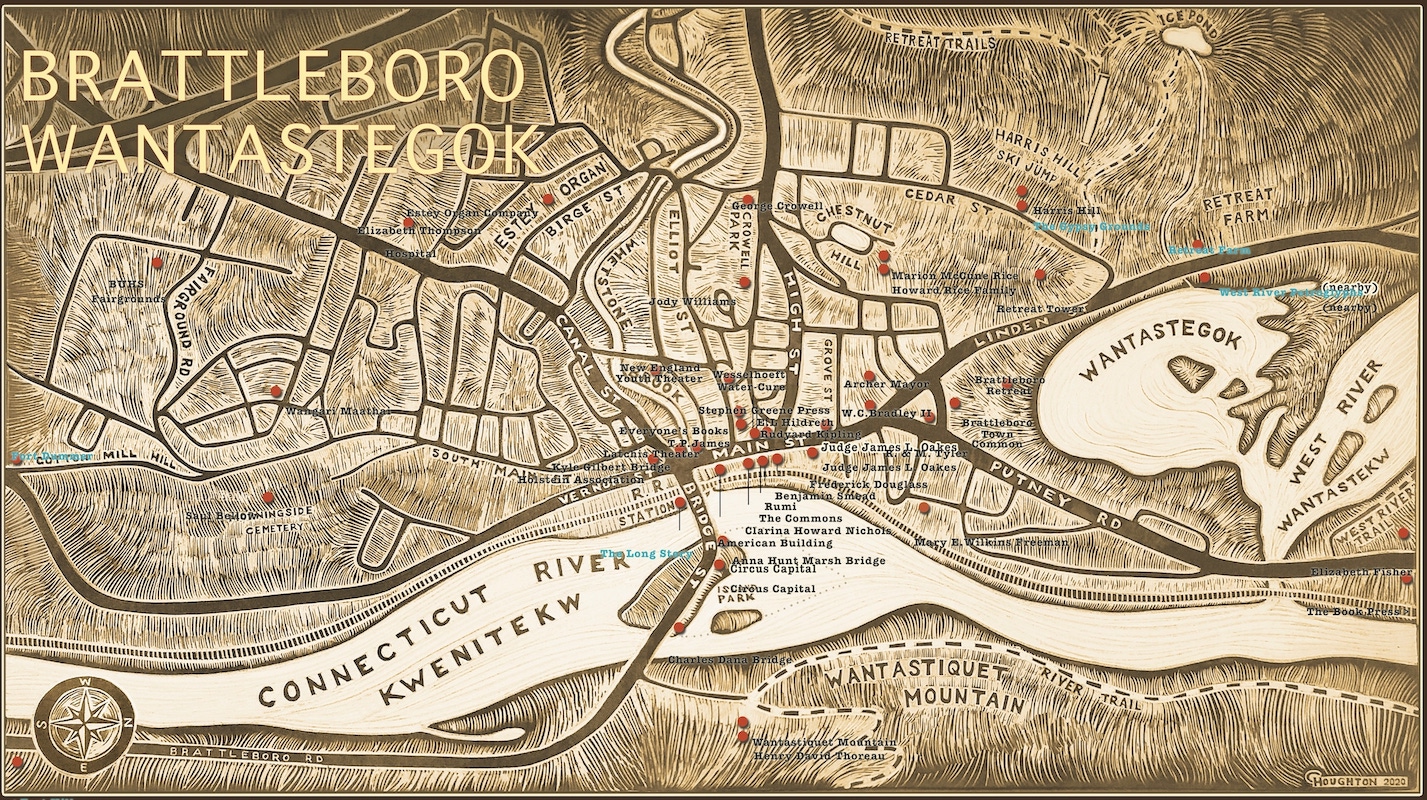 Words Trail Downtown Map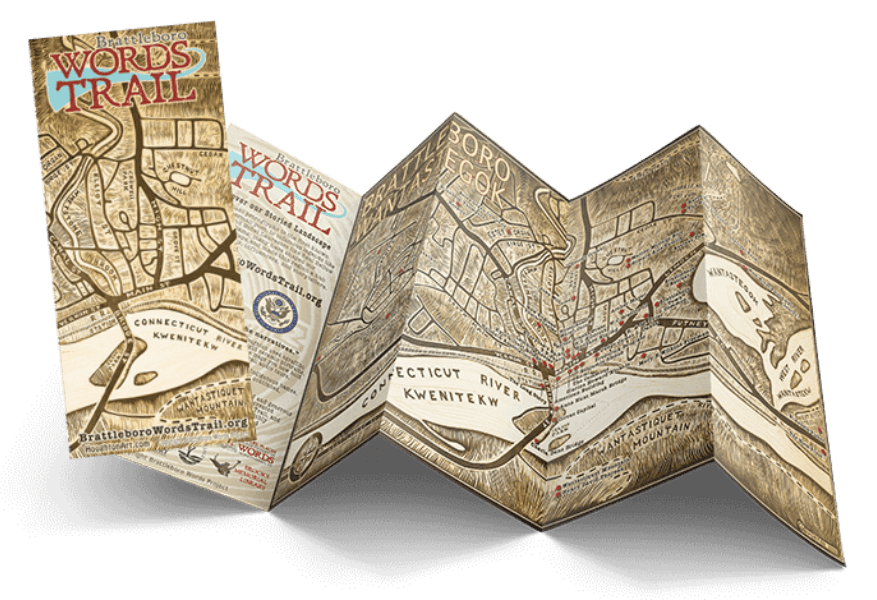 Brattleboro Words Trail Map
Pick up a copy of the Brattleboro Words Trail Map to help guide you as you explore people and stories of southern Vermont.
Print Town
Print Town:
Brattleboro's Legacy of Words
The companion book to the Brattleboro Words Trail is available at Everyone's Books in Brattleboro.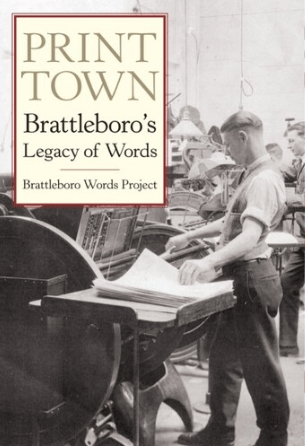 Awards Accolades
Attention, Awards, and Accolades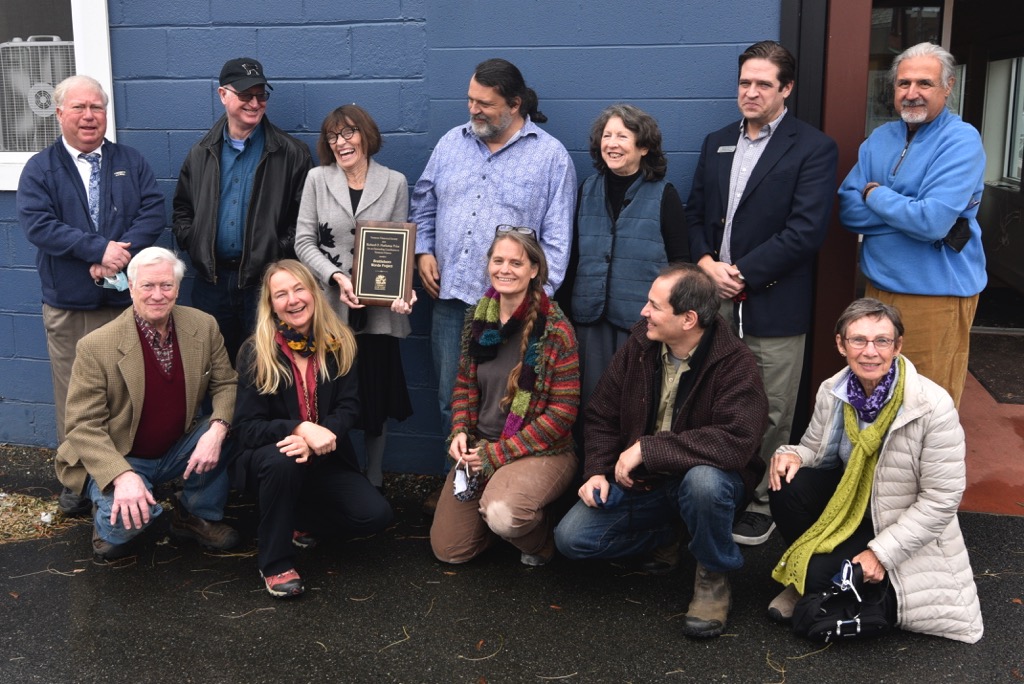 Hathaway Award
Best State History Project 2021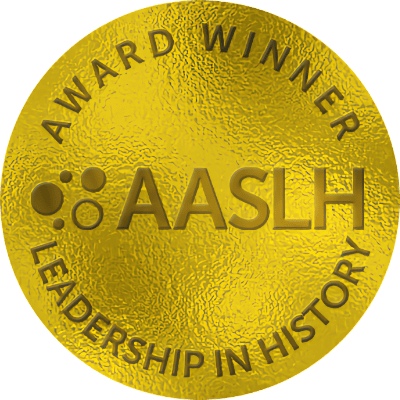 2022 American Association of State and Local History
Excellence Award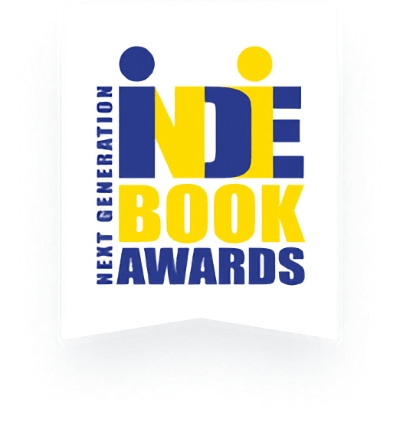 Next Generation Indie Book Awards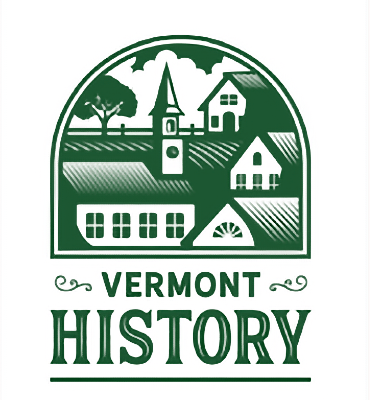 news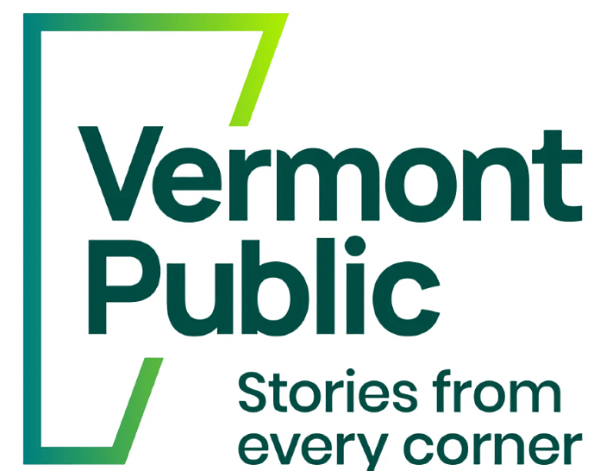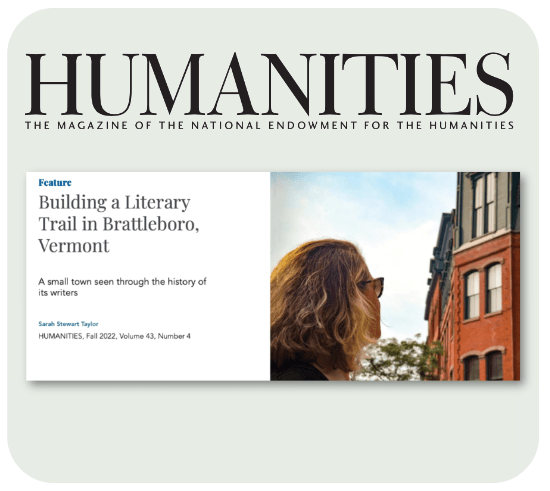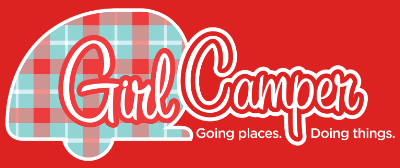 Donate
You can help the Brattleboro Words Project!
Lucy Terry Prince Marker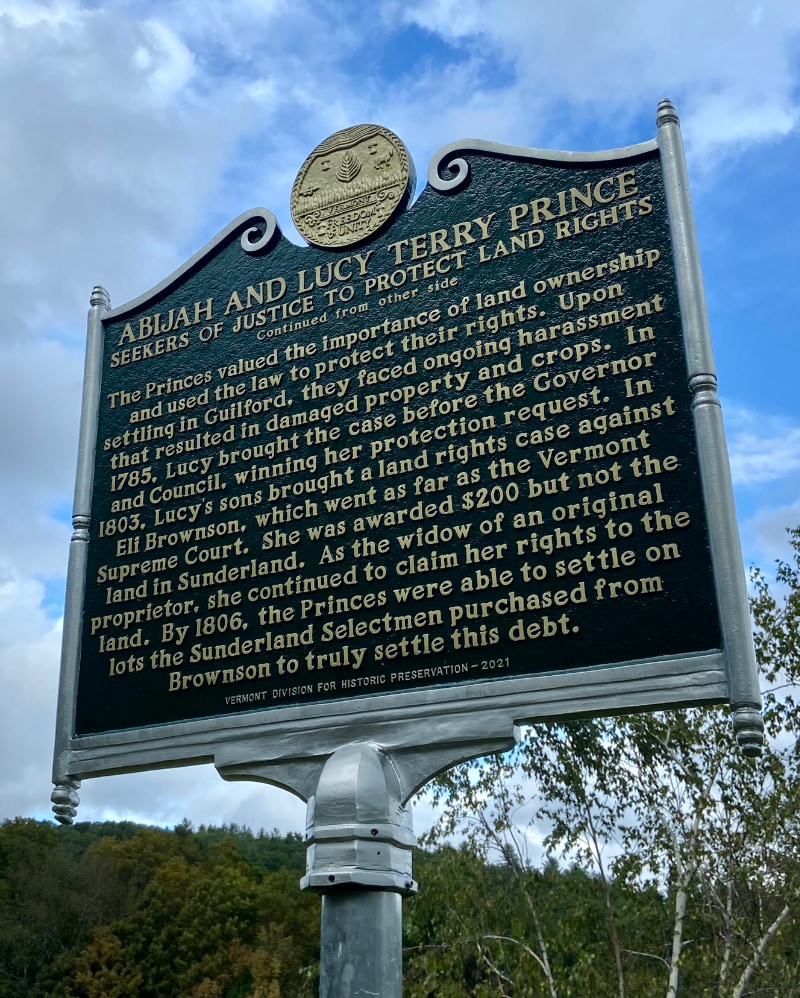 Research by the Brattleboro Words Project led the State of Vermont to place an historic marker near the Welcome Center on I-91 celebrating the land rights work of Lucy Terry Prince.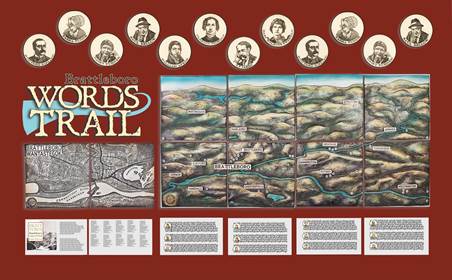 Amtrak Station Exhibit mockup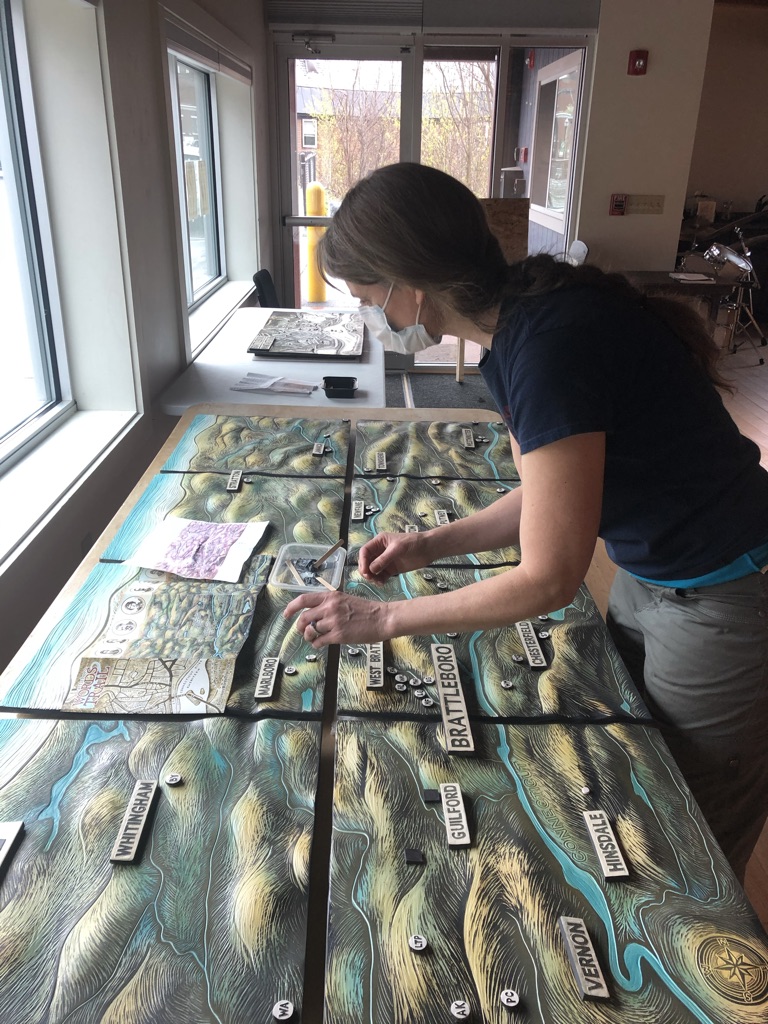 Amtrak To Feature Words Trail Murals
Currently on display at the gallery at 118 Elliot, this three-dimensional wall mural by Cynthia Parker Houghton will be a featured installation at the new Brattleboro Amtrak train station opening in the Fall of 2024.